Welcome to GreenLight Auto Group
Did You Know?
At GreenLight Auto Group buying a vehicle has never been easier!
IN HOUSE FINANCE AVAILABLE WITH 0% INTEREST
MILITARY AND CASH DISCOUNT
EVERY VEHICLE COMES WITH 3 MONTH - 3000 MILES WARRANTY (ENGINE, TRANSMISSION, DRIVE AXLE, AND SEALS AND GASKETS)
GOOD CREDIT, BAD CREDIT, NO CREDIT - OK
TRADE INS ARE WELCOME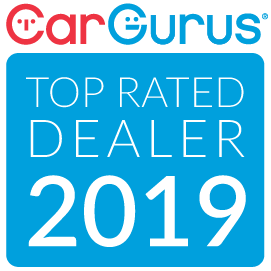 We will buy your trade-in even if you don't buy from us!
We will pay you top dollar for your used car. We can pay much more than larger dealerships. Contact us today to get a quote on your used car.
I said the same thing on Yelp too but I wanted to write it here too. My husband and I had a great experience at this business. We had been looking for a car for days and we need it one ASAP! The thing is we didn't want to go to those dealer shops on El Cajon Blvd because most of them have a bad reputation if you check on Yelp. So we checked Craigs List and looked at many cars by owners but none worked for us. Finally we passed by this place (Greenlight Auto Group) just to check it out but we weren't too optimistic about it to be honest. However, I must say the staff there was friendly and professional but most importantly HONEST. I'm very picky about customer service especially when it comes to buying a big item like a car. Tony is the owner and he seemed like an honest person. Mel seemed sincere and simply a nice person. Very nice people! They didn't seem like the sales people who would try to force something on you or like I said LIE to your face. We bought a 2002 Toyota Camry. Beautiful car, great condition. They had it detailed, washed and gave us a very good deal! Of course, it's a business so they gotta make money, we understand that, but they were open to negotiate and I think it was a win-win so my husband and I were VERY HAPPY with the deal and most of all with their CUSTOMER SERVICE!!!. I would definitely recommend this place and will go back for a car in the future! Honest car dealers are hard to find these days and believe me I check EVERYTHING on Yelp. By the way, they weren't on Yelp cuz they're pretty new so I get to be the first one to review them. Yeh! Lucky them because I can give very bad reviews too! Just like I can give a 5-STAR review to those who deserve it and these guys sure deserve it. Check them out, you won't be disappointed!!!
Rosi - San Diego, CA
I have many experiences in dealing with car dealers. Some of 'em are nice and most of 'em are arrogant bastards. And all I wanted is to get a good quality used car for my money. My wife and I have been searching everywhere for a used car dealership with good prices and great sales persons. I just hate dealers that makes customers looks stupid by making a low offer. They make comments like " I paid way more than that are you kidding me? ". Or something like this, " Do you think I would let it go for that price? Your ridiculous!". And the one I hate the most. The grandDaddy of them all. " I think you're wasting my time ". I'm crossing my fingers on this one. I dont know? Tony seemed nice on the phone. This place could be the one and we're about to find that out.
Janry - Ca
When i say Greenlight Auto is the BEST...THEY ARE.....PERIOD. I purchase my first car with Tony of 2015 a beautiful Honda Accord and the CAR HAD NO PROBLEM. I MEAN NONE. but my car was stolen and a week later i called Tony he said come in and he put me in a NEWER 2008 HONDA ACCORD WITH VERY LOW MILES. AND WE HAVE BEEN LOYAL CUSTOMERS SINCE. WE LOVE GREENLIGHT AUTO SALES AND WE WILL ALWAYS BUY CARS FROM THEM. THANK YOU TONY AND GREENLIGHT AUTO.
Chris &Tierra - San Diego Ca